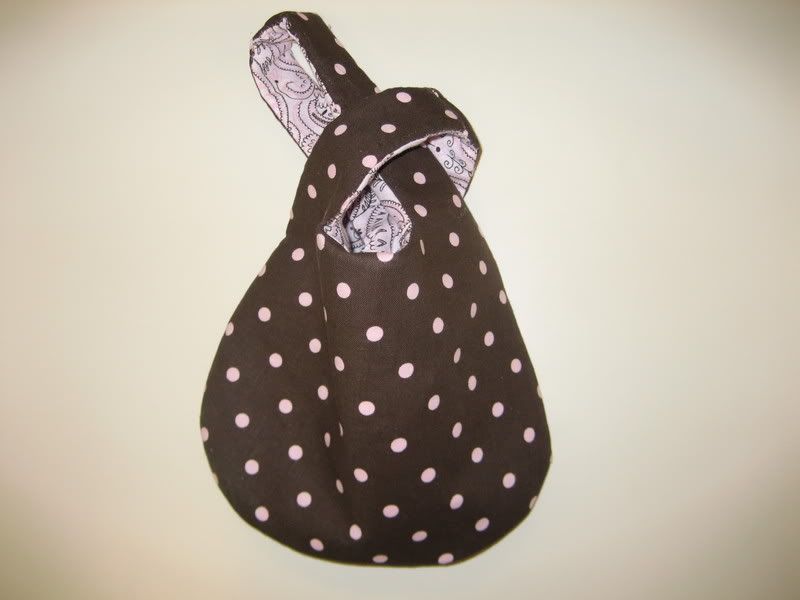 Lately, I have been taking on some projects for my family and a few friends to help them out while gaining some sewing skillz. The latest one is for my younger sister's bff - Devon - and her bridal party. I'm going to make small bags for her bridal party that coordinate with their bridesmaids dresses. The original plan was to do just fun bags for them for the bachelorette party, but time wasn't on our side.
Really, though, it's actually kind of exciting for me to be helping out with the bags. Bridgid and Devon have been friends for years and years. When they first became friends, I was their driver to many a freshman year event. So, I hung out with them a lot. Back then, I also met her soon-to-be husband... since Devon is actually marrying her high school sweetheart. I know, I didn't know that actually happened in real life, either :o)
Anyway, I'm thrilled for Devon and very happy to help out with her wedding. So, hopefully the bags don't suck.
Since I'm very green at sewing, I picked a pattern that was from
a beginner book
that teaches the basics. Keywords: Beginner and Basics. Even though it was supposed to be pretty simple, I enlisted the help of my friend Nicole who is an expert sew-girl. She studied costume design at UT and actually understands patterns (something that is completely lost on me).
I've been teaching her crochet, so it was kind of a trade off of sorts. And let's face it, she gets to hang out with moi, which is a privilege in and of itself. ;)
I helped her out with her and her boy's theme party costumes --they were to be GI Joes for an 80's party. She had bought the camo pants and black shirts and we ironed on a GI Joe graphic to the front of the shirts. I was there to make sure that it was somewhat centered and straight.
Eventually, after procrastinating, we started on the "Beginner" and "Basic" bag.
If Nicole had not been there, I probably would have given up and tried a different pattern.
There were a couple of steps that were really confusing... and a few that are just plain annoying.
Now that I know what to do, the next bags will be much easier... it's just that there were a few things on the first bag that I coulda woulda shoulda done differently. Also, the bags for Devon's wedding will be with a thinner, smoother material, so it will be easier to do some of the steps.
Anyway, the bag is still cute, but it did take some time and elbow grease. We made it much smaller than the original... and I think it's tres cute. The small orange is pictured to show approximate size.
Closed bag.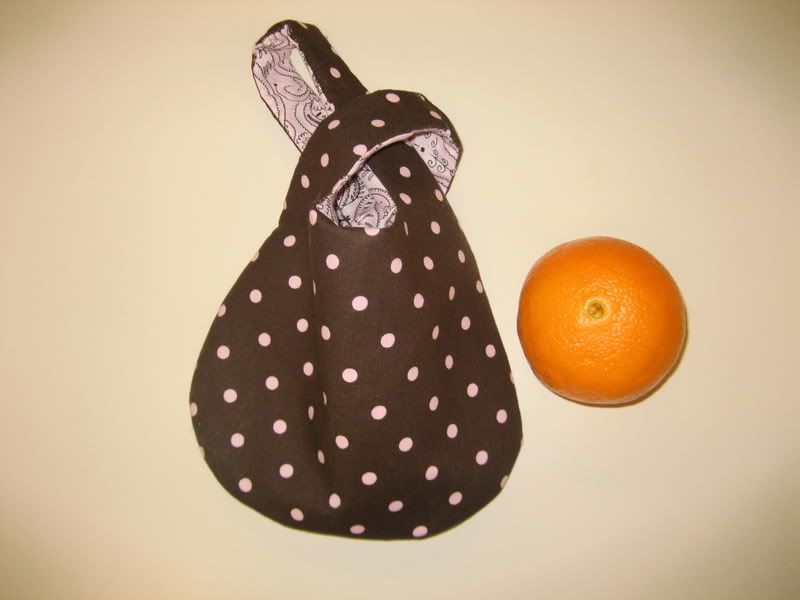 Bag open, lying flat, back.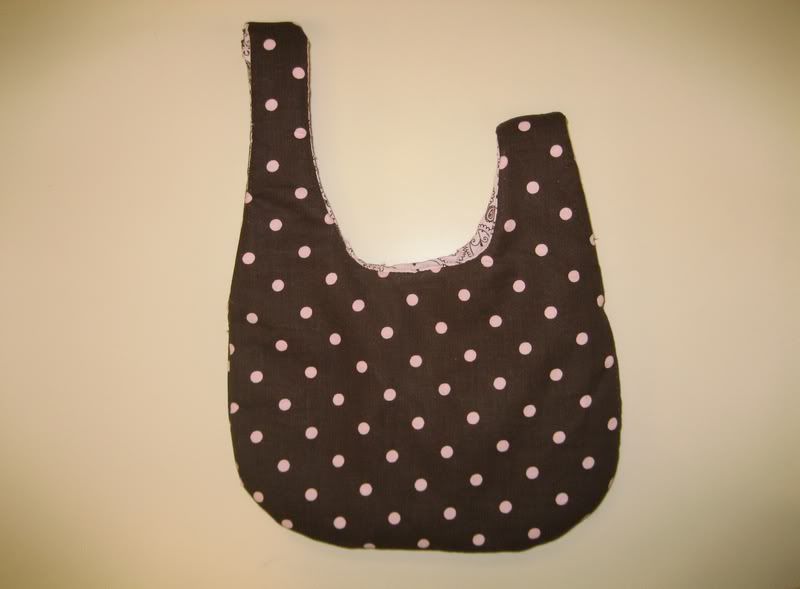 Open Bag, Lining Exposed.