My friend & coworker Justin saw the
cowboy booties
that I made for a silent auction and asked if could make a pair for his niece-to-be. She is due in a few weeks, so I made them this weekend in Caron Simply Soft Pink and Red Heart Super Saver Buff.
The Cowboy Booties
pattern is one of the very few patterns that I actually follow without changing it up. Actually, maybe the only one! The booties are sized for a newborn and super-cute!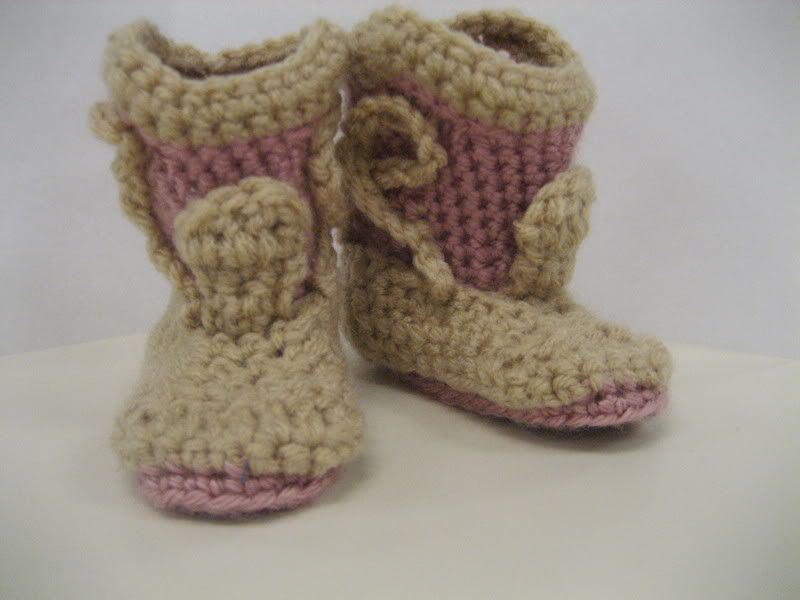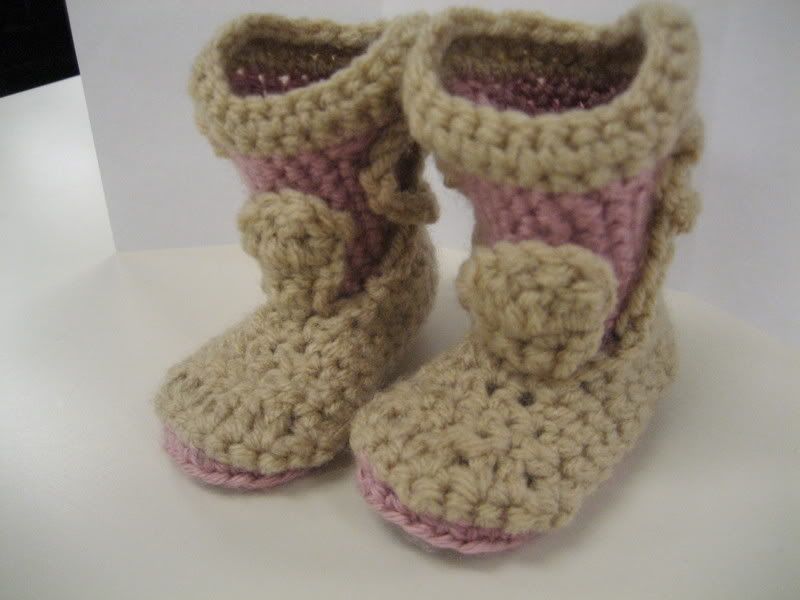 In other news, the Wags and Whiskers Annual Dinner Auction to Benefit the Humane League of Lancaster County was held on Saturday. It was a huge success and everyone had a great time. This morning, my sister sent me this adorable picture of the lucky recipient of the GI Joe dog sweater that I donated. His name is Mickey, isn't he adorable? ... er, I mean, isn't he super-tough in his camo?