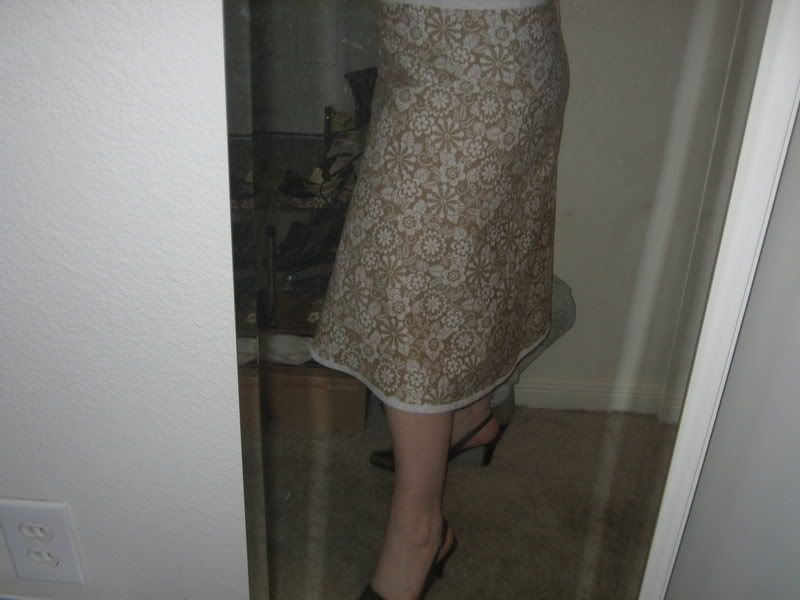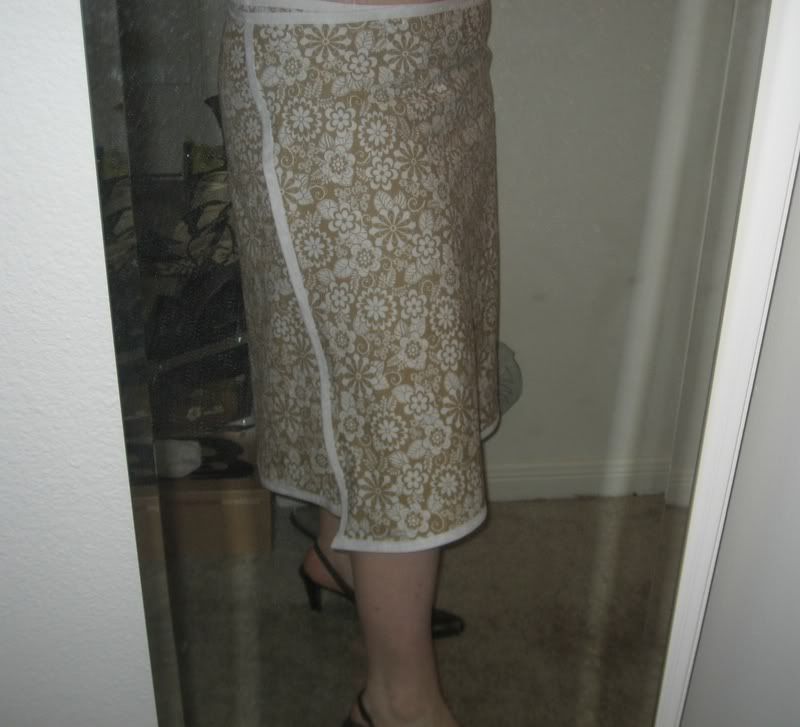 I made a skirt for my friend Tiffany on Saturday for taking care of my kitties over Christmas. I'm hoping to get pictures of her skirt soon.
After I made hers, I figured, eh, why not make another one?
So I made one for me. These skirts take about an hour to make and are very comfortable.... one size fits all.
My next sewing projects are 7 bags for my sister's best friend's wedding... and pillows for another sister's living room.