Well... now that my secret projects were given as Christmas Gifts, I can reveal them on here!
I was excited about both of these projects and it really was hard to not post about them...
First up: Dragon Toddler Sweater for my Nephew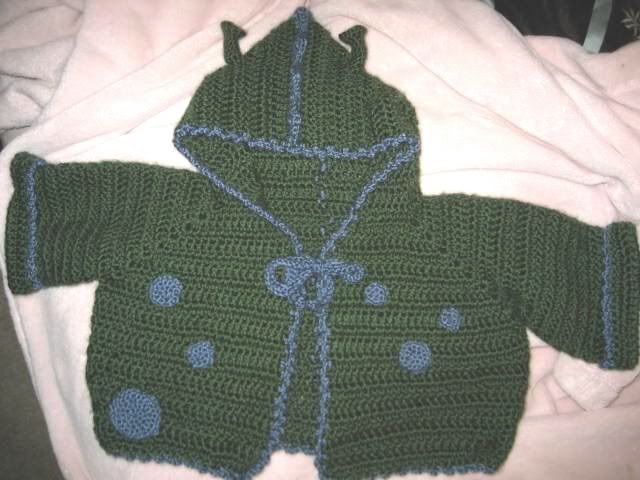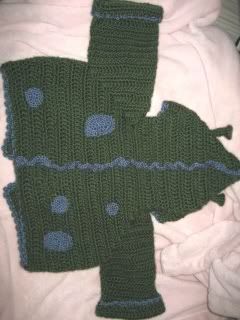 Ages ago, I made a
Dragon Baby Sweater
. The orginal pattern was from the amazing
Marnie MacLean
... but it was in knit and crochet. When I made my version of the Dragon Baby Sweater, I used a hoodie from a book that I had.
Per usual, I didn't follow the pattern exactly. The changes I made were to not crochet in the back loop only and also to not skip those stitches... I wanted it to be totally solid so I could sew on the "spots". I also edged it with a picot edge... and then added spots and a crocheted tie. For the original, I did ears like the ones on Marnie's pattern.. but for this one, I went with "Shrek-style" ears. The spine on the back of the jacket is an improvised wave/shell stitch. I used
Caron Simply Soft
in Dark Sage and did the accents in Dark Country Blue.
I was so worried that it wouldn't fit... but luckily it was the perfect size and my nephew was able to wear it during Christmas!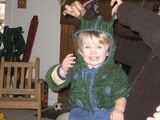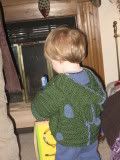 yay!