Whilst measuring the noggin of one of my coworkers so that his wife could crochet him a hat with my help, another coworker asked if I'd be willing to make a custom hat for his baby. Of course, I love making baby stuff, but I was especially excited when he told me that he and his wife wanted a hat that looked like their lovebird. I thought it would be an interesting challenge and a lot of fun.
Together, we came up with this design of what the hat could look like.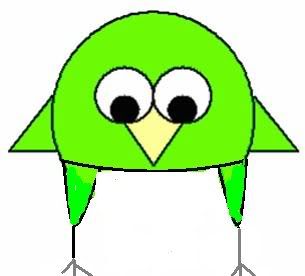 The biggest concerns that they had were that I made 4 gray toes on the bird (to match their lovebird), included wings, and found a very bright green. Luckily, I still had some Caron Simply Soft - Brites in Limelight.
I did the main hat in half double crochet, with earflaps. Sizing-wise, the hat is currently a few sizes to big for her, as we're hoping that she can wear it comfortably next winter. Woven hats during an Austin Summer just don't work that well. The wings were made the same manner as the ear flaps, but larger and with a picot edge. The ties were done in long rows of half double crochet in a Red Heart Charcoal. The toes were made out of "X's" made also in half double. And the beak and the eyes were done in scraps of yarn in single crochet.
Here is the Lovely Lady in Her LaRusso Lovebird Hat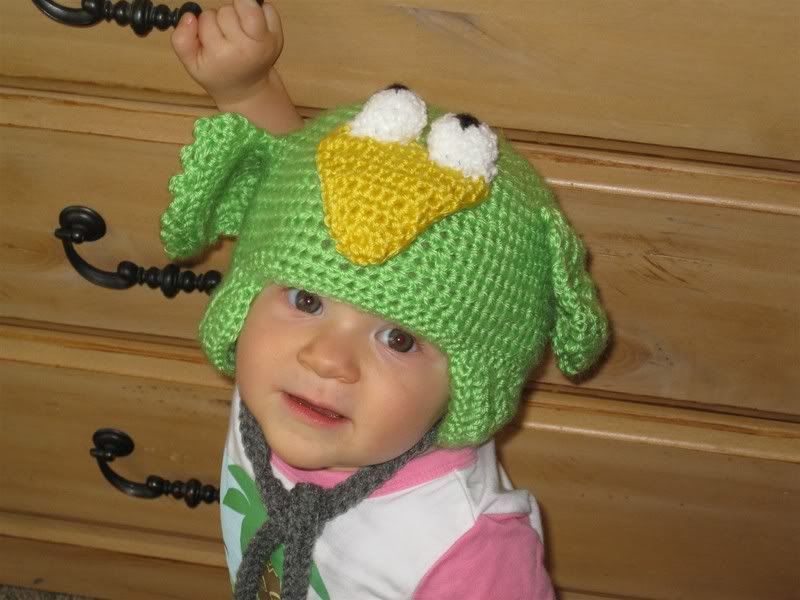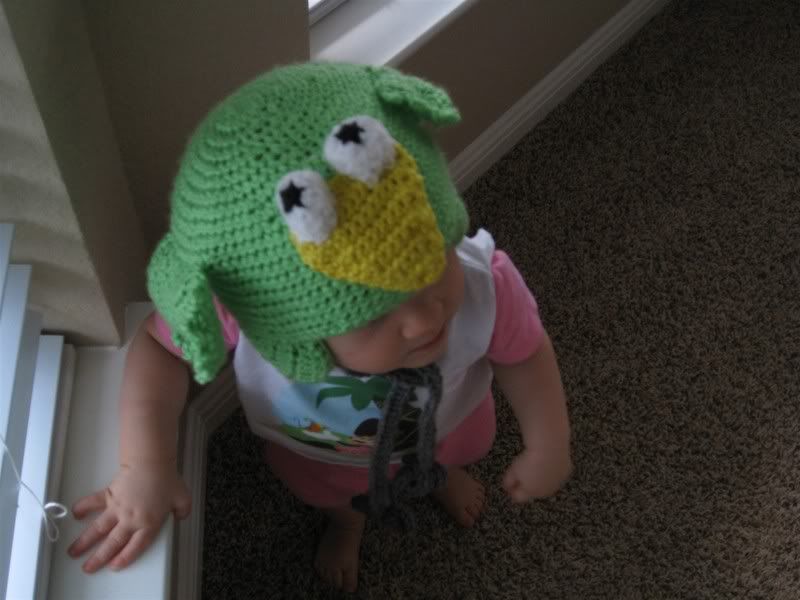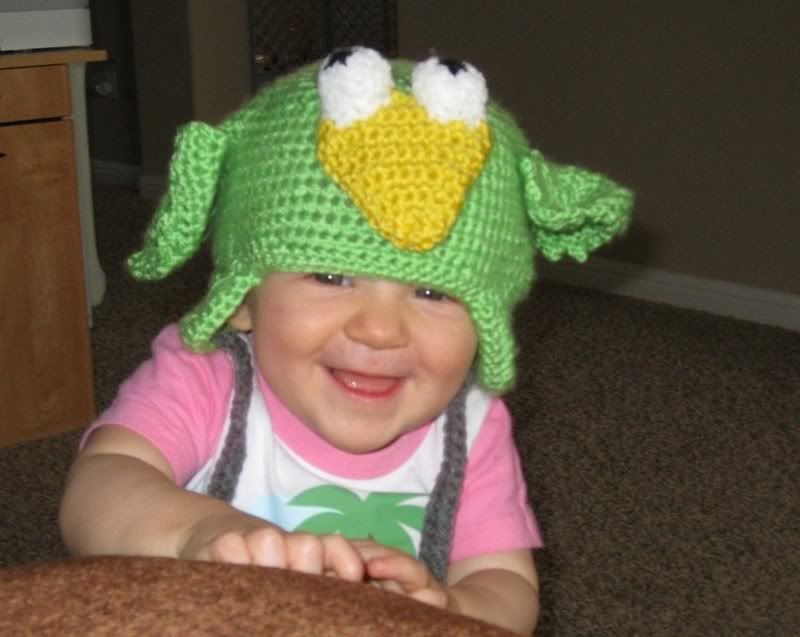 Isn't she adorable?