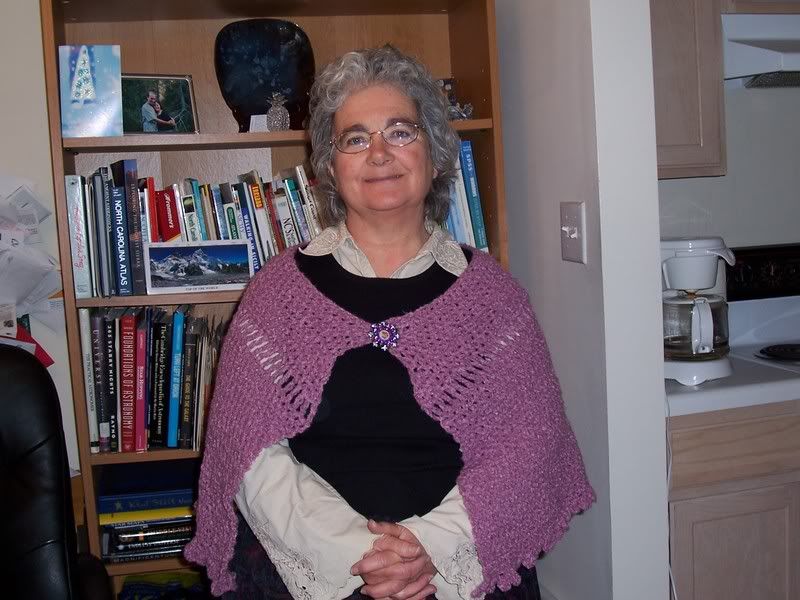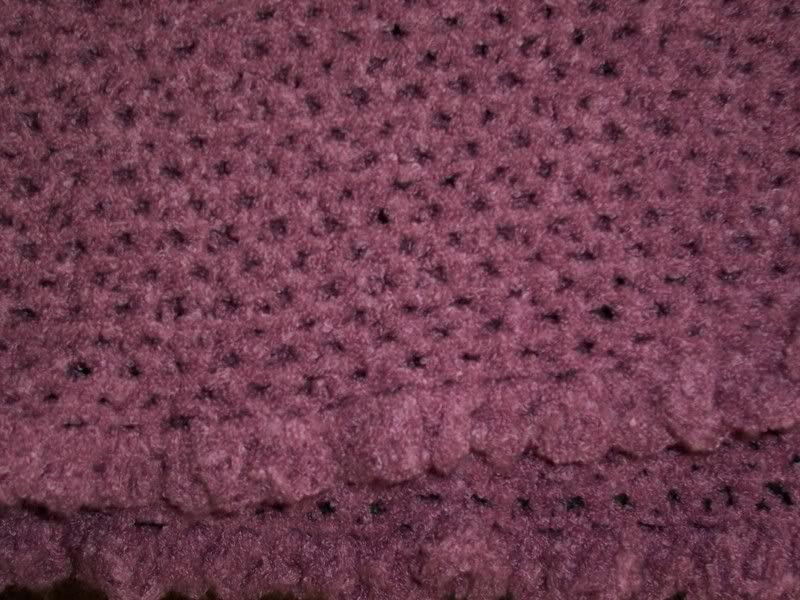 So... this project was done AGES ago (over 1 year ago), but I just got the pictures. My dad had taken pictures of my mom posing in the shawl that I designed and crocheted for her birthday. I think it was my first project without a pattern. Anyway, if you crochet, you know that this isn't all that special because a shawl is a pretty easy shape. The rest of you, please be impressed ;)
Anyway... I'm visiting in North Carolina and I stumbled across these pictures on my parents' computer and thought I might as well share them.
I used TLC Amore in Dusty Rose.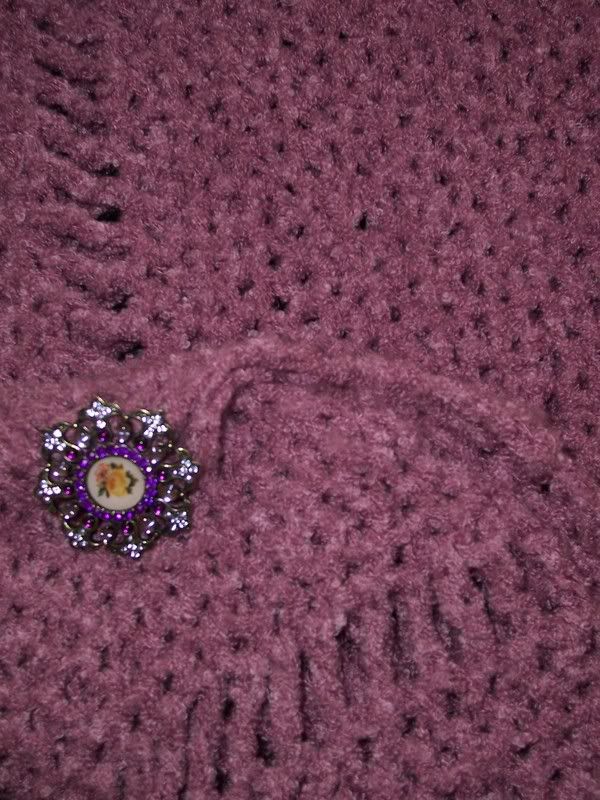 This was given to my mom a year after she had become a grandmother for the first time. Now, she has two new grandbabies.
I did the majority of the shawl in one stitch. But then, I got bored and added some triple crochet as a way to break up the space. For the end, I did ruffles all the way around.
It worked up fairly quickly. It's a little more girly and feminine than my mother normally wears, but I think she likes it. The texture is soft and it's an easy way to keep her shoulders warm.
This has been such a great trip. North Carolina is beautiful and relaxing. It's great to see my parents and I got to meet Myla Rose, my first niece!
Quinlan is talking up a storm and interested in everything. It's just such a blast to be able to hang out with them.
It's going to be hard to go home and start prepping up for my big move to Austin. But, at least I'll go into it relaxed and refreshed... well, as relaxed as I can get...